Hear what our community has to say about the Washington Centerville Public Library!
You all are doing an amazing job keeping the libraries open!
michelle m.
As a child, the library was my portal to dazzling new worlds, ideas and stories, sparking my imagination and fueling my own story-telling passion for my lifetime. As an adult and professional writer, I remain indebted to the library as essential to my creative work and personal growth.

Sharon Short, (a.k.a. Jess Montgomery)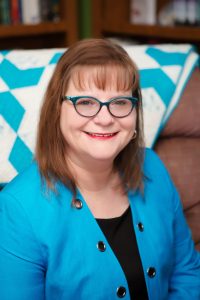 I'm an avid reader, realized how much money I was spending on books, love my library and all the great services it provides.
Peter J.
I just found out by accident that you now have a new machine called ScanEZ. I used it on 4/10 and had 35 pages scanned so I could email the papers to put my sister on Hospice in Kansas. I was amazed that you charge nothing to scan documents. I called Staples and found that they charge $1 per page to scan. This is a great service you are now offering to us. Thank you for your great staff that are always so helpful and kind.
David W.
A huge thank you to the Library for allowing us to borrow the button makers! The buttons look awesome!

Mindy C.
Principal at primary village North
I just wanted to thank Michele at the Centerville Library Children's section for being so helpful and kind! She helped us find several books on Black History and Where's Waldo books for my 6-year-old. I am just constantly impressed by your staff and the selection and variety of books and media you carry. Thank you so much!
Heidi L.
Just wanted to thank you for putting on the Jelly Bean STEAM activity yesterday. This is the second STEAM activity we have participated in, and my son is really enjoying them. We can't wait to sign up for the next one! We are relatively new to the area and have grown to love the library more than anything else in town. Thanks for all you are doing!
Christine L.
I was looking for something to do for my son's birthday weekend (he's turning 7), and came across this program. We love Nailed It, and I'm so glad we registered, because we had such a great time working together as a family! We will be sure to check out other programs like this - we had so much fun! My son is starting to dive into reading, so we have really enjoyed going to the Woodbourne children's area so he can discover his next favorite book.

Julie N.
Thanks for another great Super Readers session. My daughter was so excited about this book. She jumped up and down and screamed when Danny breathed fire! We really appreciate being able to connect together in this way. It's brought a lot of joy and books we would have not otherwise picked out.

Kathryn D.